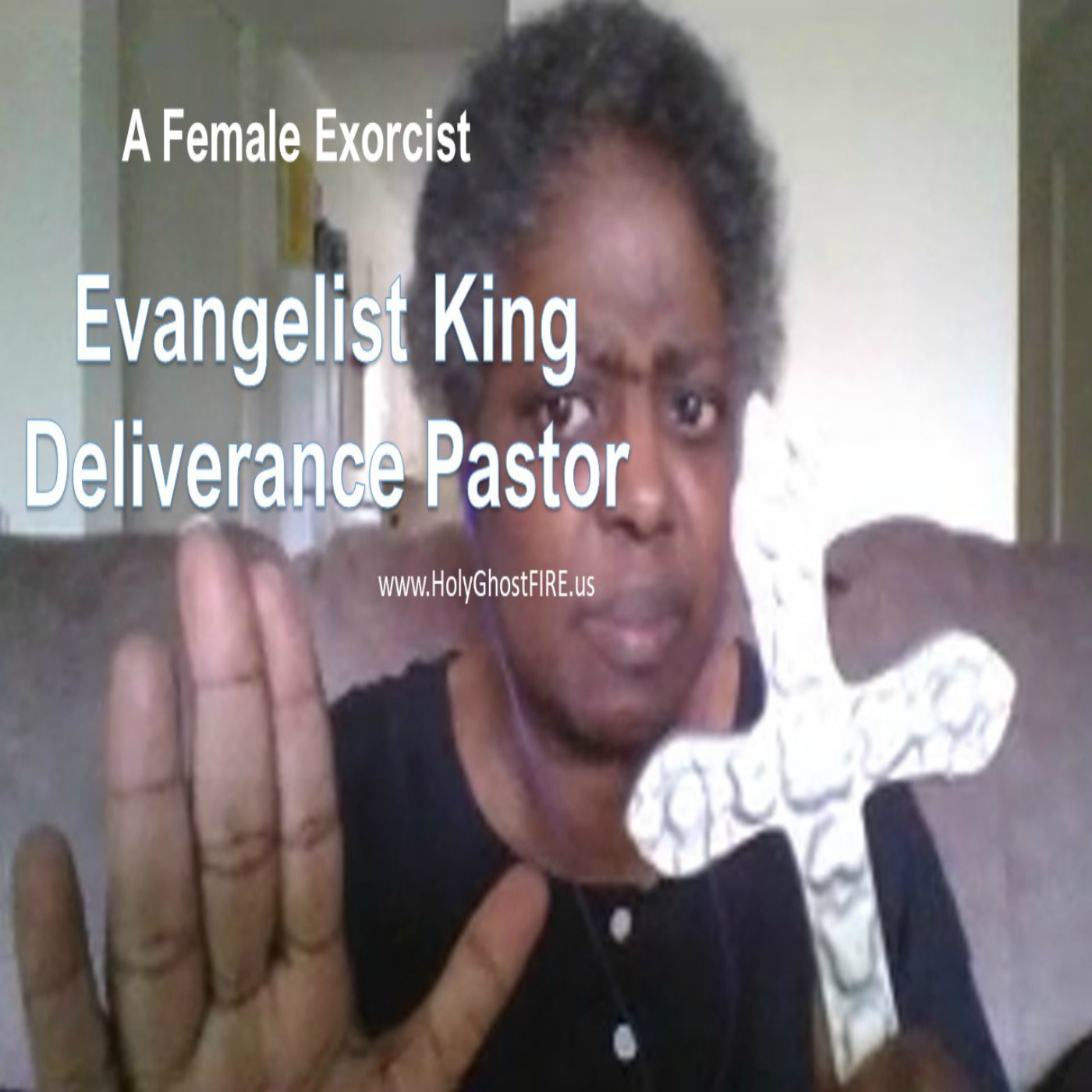 Video Deliverance Group Session 03-10-19 (Audio Only)
Mar 11th, 2019 by exorcist
Video can be seen at https://vimeo.com/322864314. 
Callers: 
Ezria - Minnesota 
Joy - Ohio 
Julie - Georgia 
Monique - Minnesota 
Peter - Sierra Leone 
Upuia - Texas 
Dear Evangelist King, please find attached my testimony and feel free to share. Blessings always, Peter. 
TESTIMONY: I am Peter from Sierra Leone. For years I struggled with spirit spouses until God led me to Evangelist King through the internet. Thank you Jesus. As I continued to search for a way out of bondage through deliverance I saw a video on YouTube on deliverance by Evangelist King and then googled up her name. Then the spirit of God led me to send her an email. Upon receiving my email she immediately asked me to download Zoom so that I could access one of her deliverance sessions. I did and after, she immediately sent me a meeting ID. My deliverance session was slated initially for Sunday 10th March, 2019 at 8pm Sierra Leonean time. I mentioned this because the devil tried all he could for me to miss out on this opportunity but he failed woefully. Earlier that same day Evangelist King had sent me an email which I did not see to notify me that due to daylight savings time my deliverance session was to start at 7pm in lieu of 8pm as mentioned earlier. Again, God faithfully led me to check my mail at about 7:38pm and immediately I saw that I was already late I joined the deliverance session on Zoom. Evangelist King took her time to explain the devices of the enemy to us before offering deliverance prayers. The Spirit also led her to make reference to our childhood sins through which the devil gains access and controls our lives without us knowing; because we hardly pay attention to those access points for the devil when we become adults. Hence those sexual sins from our childhood remain unconfessed and legal grounds for the devil to continue to torment us. During her prayers I personally noticed a number of things. The first of which is, though I wasn't sleepy, I started yawning. I also found myself belching a few times. When the Evangelist prayed that any demonic substances in our stomachs should burn in the name of Jesus I also noticed a burning sensation in my stomach. At the end of her prayers I felt peace within and without. I am so happy God has used Evangelist King to set me free. All glory be to Jesus!! I cannot end this testimony without throwing light on a number of issues that some people might not understand. Anyone who has been researching about the deliverance ministry would know that, though not all the time, but most times demons leave our bodies during deliverance sessions through yawning, belching and many other means. At times we don't experience any physical manifestations but that does not mean we're not being delivered. The Holy Spirit works in any way He wishes. Ours is only to have faith and believe that God, Almighty can deliver us. I must also state signs that should make whosoever is reading this who has not been delivered consider the need for a deliverance session. When spirit spouses come in contact with human beings a number of physical manifestations show up - most of which I experienced personally - so I am stating these from experience. Stagnation is one clear sign. Most times you make effort to develop your life but to no avail. These spirit spouses would appear and sleep with you in your dream and all of a sudden development projects or educational pursuits would start proving very difficult to complete successfully, people would choose not to help you, your marriage would encounter many difficulties to survive (that is if you manage to get married), you'd find yourself (at times against your wish) masturbating, fornicating, watching pornography, lusting after the flesh and also a strongman of heaviness and depression cripes in that would make you even want to commit suicide at times. As a result of my deliverance, these experiences are all things of the past now. Thank you Jesus, I AM FREE!! I can serve God in peace now. "If the Son therefore shall make you free, ye shall be free indeed!" John 8:36.
***************************
Effective 02/16/19, I'm only hosting video group deliverance session on Zoom once a week. For information on how to install the Zoom app on your phone or computer, visit http://radio.HolyGhostFIRE.us. The next meeting is Sunday, March 24th at 2:00 pm (EST). REMEMBER, ALL CALLS/SESSIONS ARE PUBLIC, RECORDED AND SHARED ON ALL OUR PROGRAMS. NO EXCEPTIONS.
Share
|
Download(

Loading

)