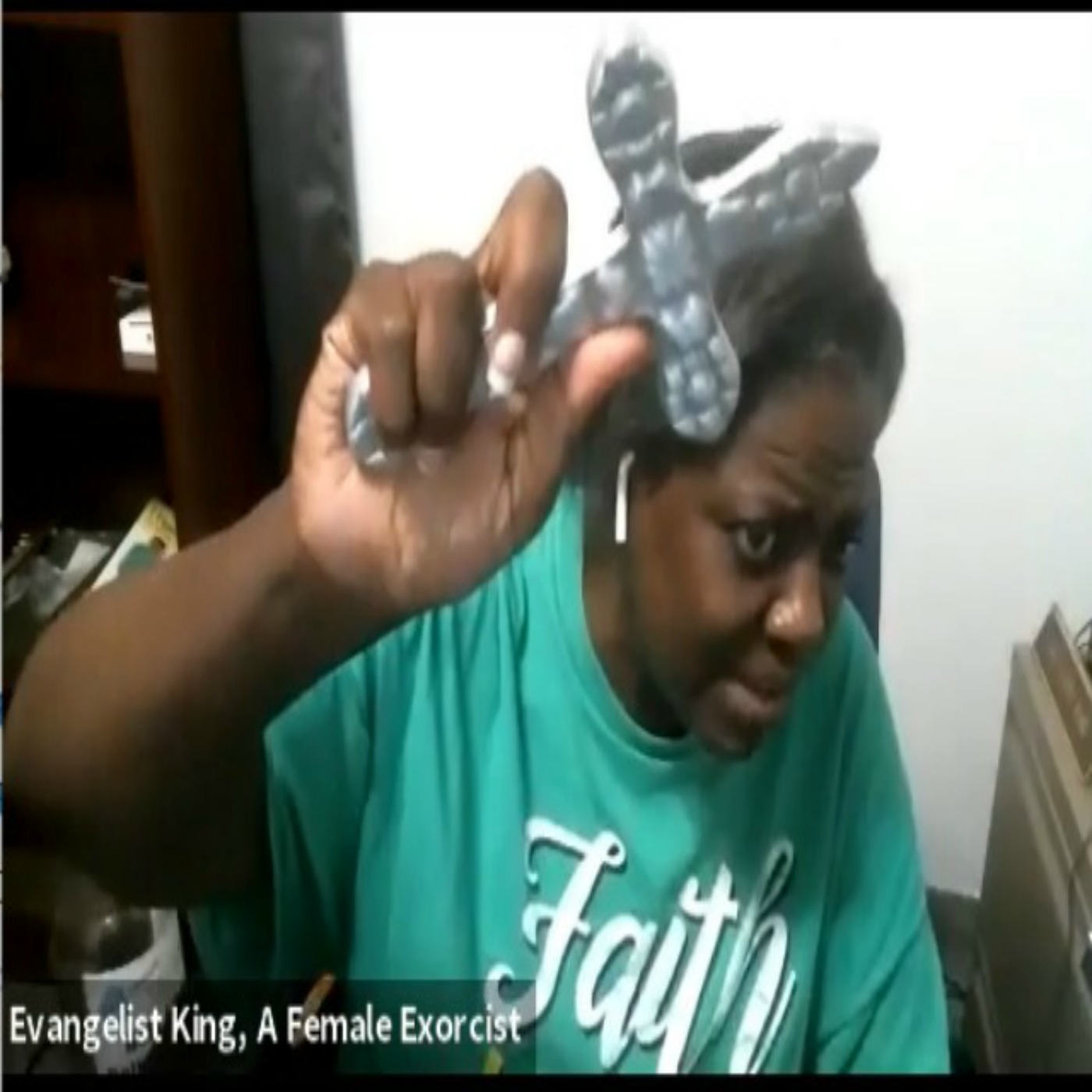 LIVE Call-In Video Deliverance Session 10-16-19 (Audio Only)
Oct 19th, 2019 by exorcist
Video can be seen at http://TheHolyGhost.tv.
Callers:
Tracey - Maryland
Carla D. - New Jersey
Gary - Texas
Meagan - Texas
Esther - Kenya
Carla F. - United Kingdom
Jesse - Texas
Christine - New Jersey
To join the next deliverance session; for details, visit http://thechildrensmite.org/deliverance. Shalom †
********************************************************
Due to internet interruptions, we could not understand Christine. I asked her to send me her testimony to share and this is what she says, "Hi Evangelist King. I just wanna first thank you so very much for your fire prayer I am so grateful unto the Lord for using you to help me in a time of need. Its a new day and I feel so much lighter and very blessed. The enemy was attacking my phone/internet yesterday trying to prevent it but Jesus interceded. During the session immediately my eyes became so cloudy then I felt a quick movement on the right side of my belly. My throat was completely blocked like something was trying to come up and out after a while it just went clear. I know the Lord cleaned his temple and I received it in Jesus name. The evil one as expected proceeded to play devil's games when I got off the call but I know I'm free. It came to my spirit and I remember you said to shout Holy ghost fire fire fire!!! so I'm gonna keep it up til the point has been made. Also It came in my spirit around 3 or 4 am (when evil tares attempted to be planted) "I break cancel and renounce evil "conspiracies" I do not come in agreement with the evil realm of the spirit". I don't know how long but I will continue to keep it up as long as it takes. I'm determined. I didn't get a chance to mention it but I am also concerned for my nieces and nephews. I pray they would come to out of darkness in this world. After all I'm going through they still want things there way. My 11 yr old great nephew said devil's were coming to his dreams. A devil even told him it wants his soul. When I'm with them I discuss the Lord and his word. I'm learning myself. I told him to rebuke the devil's in the name of Jesus , shout "Jesus" when they come to his dreams, he says he has done it and it worked. They have no spiritual covering in my niece , left open just like I was. I have to stay strong in the Lord for them not only myself with prayer and obedience to His word. I'm facing a layoff after almost 17 yr on my job as of November 1st but I'll stand firm in the Lord because I know He will see me through it all. His will shall be done in my life. I'm gonna continue to follow your ministry because I know the Lord is with you and in you and through you many are blessed. It is so hard to find a true man or woman of God willing to do this work for the Lord ,standing up for afflicted souls. Our home churches don't believe in all of the bible or just don't wanna get involved. But we all have to have an answer for all our actions and non actions that's for sure. So many have left here prematurely for disobedience but also a lack of knowledge (proverbs11: 9B) this spiritual battle is constant as long as we remain here. I have it in my heart I will surely bless your ministry with offering when I get in a better position to do so. I have asked that the Lord supply it. Again I thank you so very much. May God always bless you and keep you."
Share
|
Download(

Loading

)