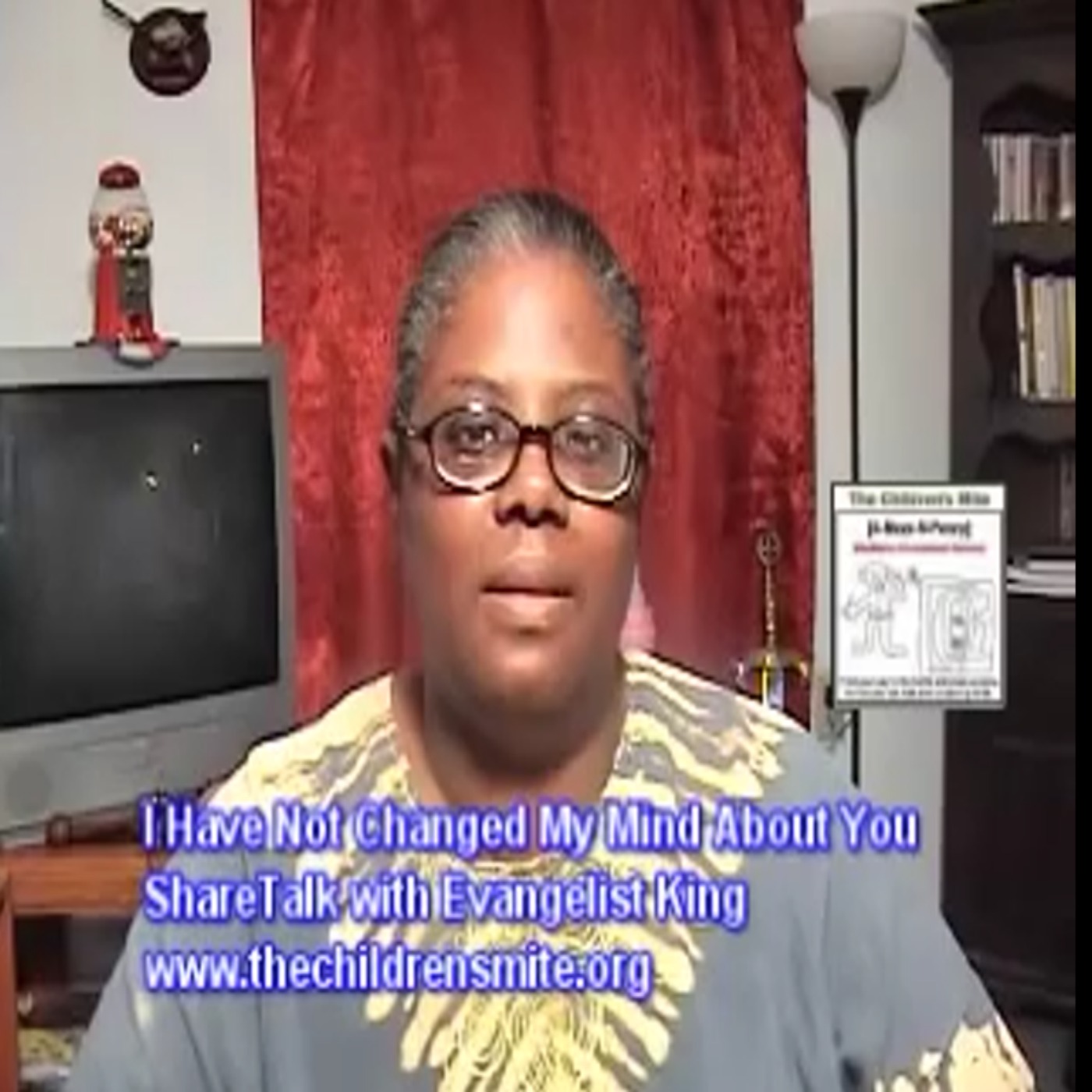 I Have Not Changed My Mind About You, Says the LORD (Audio Only)
Jun 30th, 2019 by exorcist
 FROM THE ARCHIVES: 
Video can be seen at https://youtu.be/EsYdXxlb9cY. 
(Prophecy inspired by the Holy Spirit during Worship Service on 06/12/11) 
I received a word from the LORD this morning in church service for an individual, but we all can benefit from it. You know how we may have done things not according to the desires of another person and it causes them to have a change of mind regarding us. Well, the LORD says, "I have not changed my mind about you." 
The LORD's mind toward us: 
Jeremiah 29:11-14 (CJB), "For I know what plans I have in mind for you,' says ADONAI ,'plans for well-being, not for bad things; so that you can have hope and a future. When you call to me and pray to me, I will listen to you. When you seek me, you will find me, provided you seek for me wholeheartedly; and I will let you find me,' says ADONAI. 'then I will reverse your exile. I will gather you from all the nations and places where I have driven you,' says ADONAI, 'and bring you back to the place from which I exiled you.' 
John 3:16-17 (CJB), "For God so loved the world that he gave his only and unique son, so that everyone who trusts in him may have eternal life, instead of being utterly destroyed. For God did not send the son into the world to judge the world, but rather so that through him, the world might be saved." 
Shalom †
Share
|
Download(

Loading

)